The user profile was created through a mixture of observation and interviews. To flesh out a believable 8-year-old I looked to my younger cousins, noting their interests and specific needs. I also observed other children in stores where I could see how they interacted with things on the shelf. 
My User is Connor, he is 8 and enjoys firetrucks and being out on the boat with his grandparents. His lunch contains a sandwich, a juice box, and several pre-packaged small snacks. 
I decided to continue with A1, which explored incorporating fidget toys into the food carrier. I designed the fidget toys around the control panel of a boat, including a steering wheel throttle and other related switches.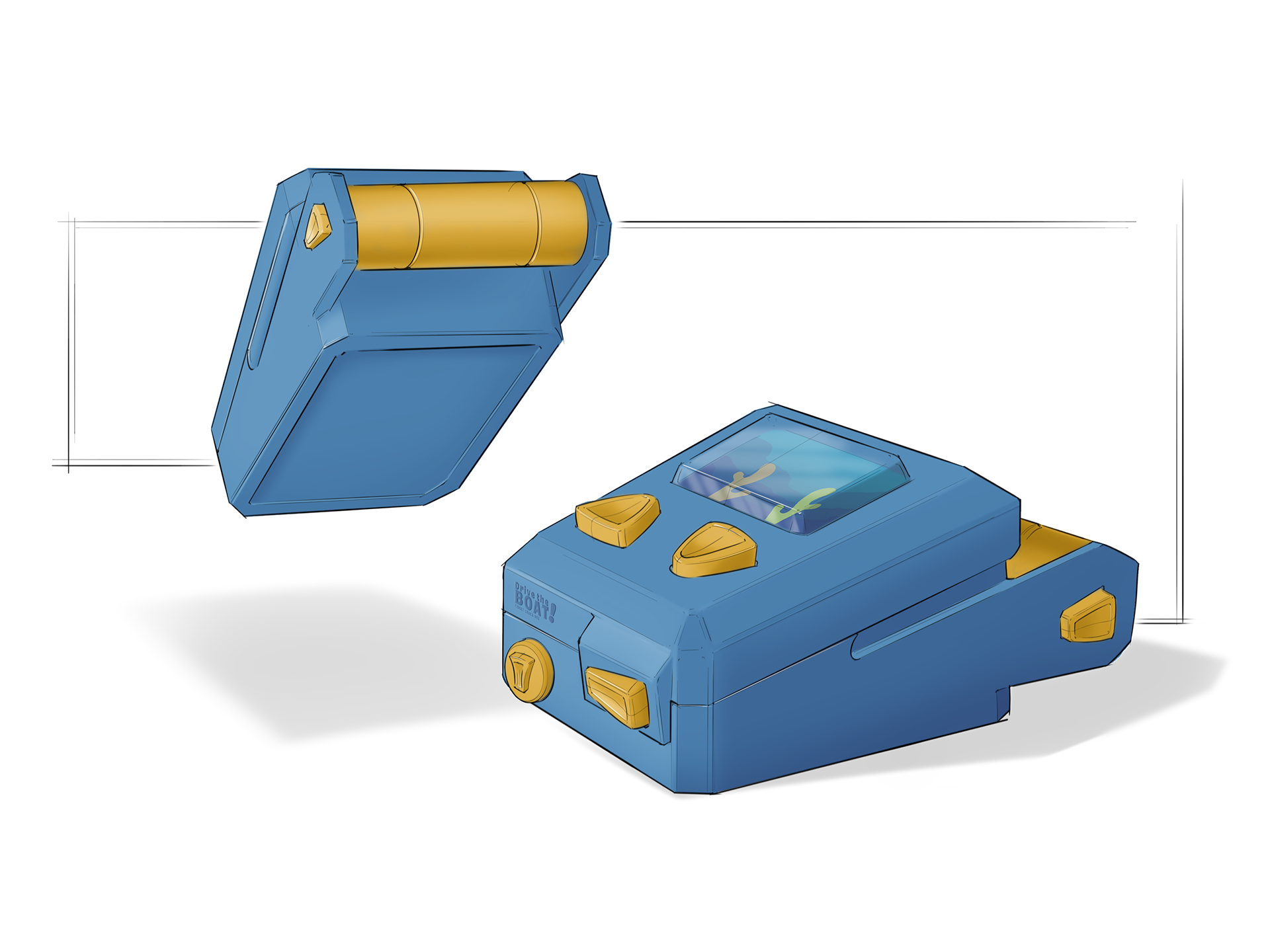 I created paper models to demonstrate the items that needed to fit into the carrier and used them to determine the dimensions of the scale model. The scale model was then created with foam core.